June 9, Johnny Depp turned 50. To mark the occasion, we decided to recall eight of the best (and certainly the most favorite) films with the actor – Cry-Baby, What's Eating Gilbert Grape, Cocaine, Fear and Loathing in Las Vegas and others.
We will remind you that, despite his "advanced age" (though for us Johnny will be forever young), he is involved in nine projects, three of which will come out this year.
Meanwhile, the actor's private life is no less saturated than his professional one – last year Depp parted with Vanessa Paradis, with whom he had lived for 15 years, and now – according to the rumors – he is romantically involved with a colleague, bisexual Amber Heard. The affair allegedly started on the set of The Rum Diary.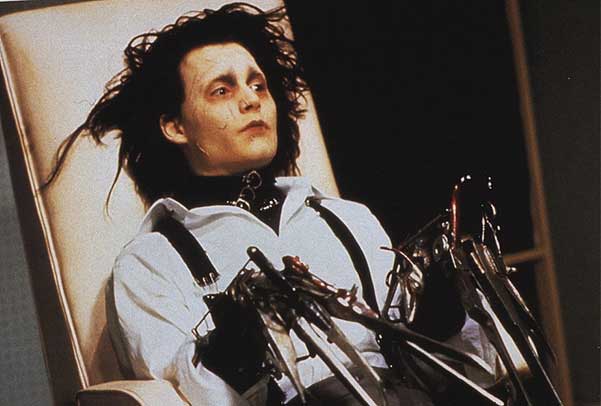 Johnny Depp's participation in a project is an indispensable way to phenomenal success. This is confirmed by the fact that he is the only artist with three films to collect more than a billion dollars in the distribution.
And though the actor does not have any Oscars, only one Golden Globe (for the Sweeney Todd: The Demon Barber of Fleet Street film produced in 2008), he has something bigger – the love of millions of fans around the world, including, of course, the whole editorial staff of Geniusbeauty.com.
1. Cry-Baby (1990)

2. Edward Scissorhands (1990)
3. What's Eating Gilbert Grape (1993)
4. Fear and Loathing in Las Vegas (1998)
5. Blow (2001)
6. The Libertine (2004)
7. Charlie and the Chocolate Factory (2005)
8. Pirates of the Caribbean (2003 – 2011)
We have decided to display a movie trailer for Sweeney Todd: The Demon Barber of Fleet Street independently. It was for this role that Johnny Depp won his first (and so far the only) Golden Globe: